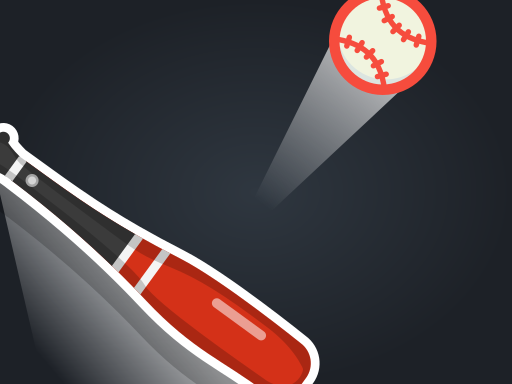 Baseball Hit
Baseball Hit is a thrilling and entertaining sports game that puts you in the role of a batter in the American pastime.
BaseBall Hit is a fun way to kill time because it has so many game modes to pick from. There's always something fresh to try, whether you're playing against the computer in the Home Run Derby mode (where you'll try to hit as many home runs as possible in a set amount of time) or going head-to-head with pals in the multiplayer mode.
The game's realistic venues, player models, and animations will make you feel like you're actually at the ballpark. You'll be a home run machine in no time thanks to the game's straightforward controls. For baseball fans of any age, BaseBall Hit is a must-have game.
If you're ready to take a swing at the ultimate baseball experience, then it's time to start playing BaseBall Hit right now. Fans of all ages are sure to enjoy this game due to its amazing visuals, realistic physics, and exciting gameplay.
How To Play
Click on the display to stroke your club.