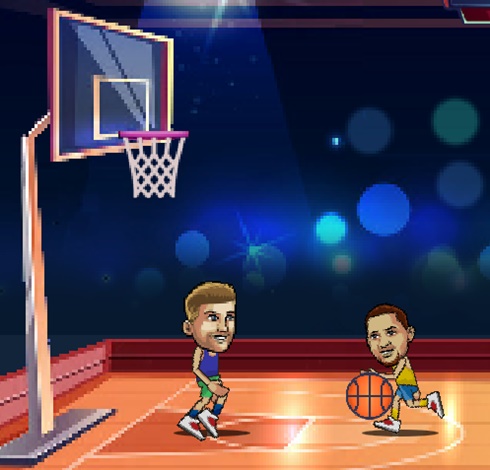 BasketBros
BasketBros: Choose your favorite basketball star player and and let the play begin. Grab the ball and shoot it towards the basket to earn some points. Unlock all the achievements and have your name on the high scores. Be the best player on the field. Enjoy BasketBros.io!
This game is made by Blue Wizard Digital.
Gameplay features:
Cool stylized graphics that look both cartoony and accurate

Different types of moves and shots

Entertaining gameplay
How To Play
Just hop in and go dunk on some fools!
WASD + G
Arrows + L