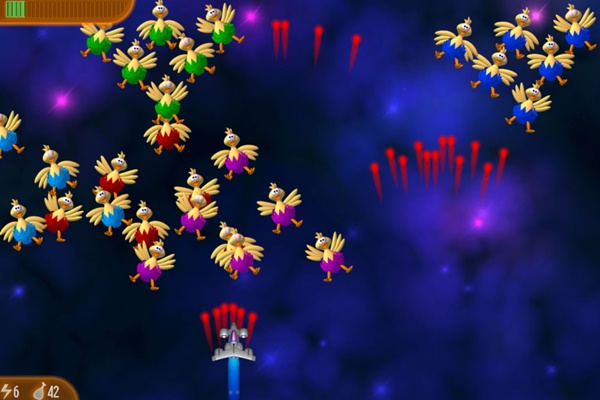 Chicken Invaders
Chicken Invaders: Play your favorite 1990s arcade games online. Pilot your spaceship and unleash mighty weapons to destroy all the evil chickens. There are lots of gifts and power-ups, so catch them to cope with the level quicker. Fight for the right to omelets, or you're toast!
Features
A cool space shooter game that is inspired by the same classic title from 1999
Various power-ups to pick-up during the battle
Easy yet captivating gameplay
Adventure in the outer space
How To Play
Hold left mouse button on the spaceship to move it.