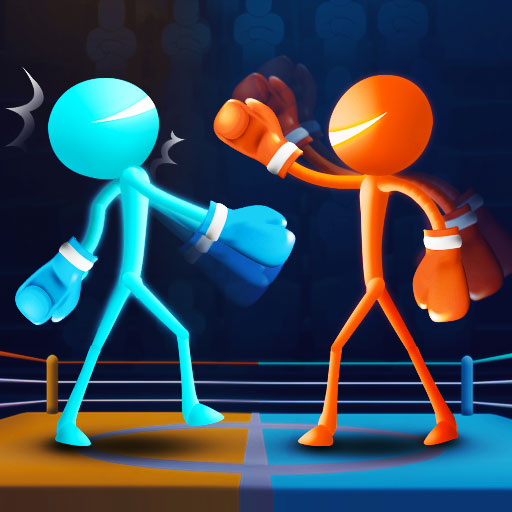 Drunken Spin Punch
Drunken Spin Punch is a stickman fighting boxing game in which you will compete in the boxing ring against your opponent. At the beginning of the game, you will have to choose who you will fight against. It can be a character controlled by the computer or another player. After that, a boxing ring will appear in front of you on the screen that both athletes will participate in. They will stagger from side to side. You will have to observe and skillfully control your character to take advantage of the opportunity at the right time to launch punches to defeat the opponent. Each successful hit to the body and head will earn you points. A particularly strong blow to the head capable of knocking down an opponent. So to win quickly, throw accurate punches on the opponent's head to win as quickly as possible. You will also be attacked by your opponent, so dodge and defend and take advantage of the opportunity to launch decisive counterattacks. Now join the game and become the strongest boxer in the match. Good luck!
How To Play
Use the WASD keys to control the character.
Use the up, down, left, and right arrow keys to control the character in the game.