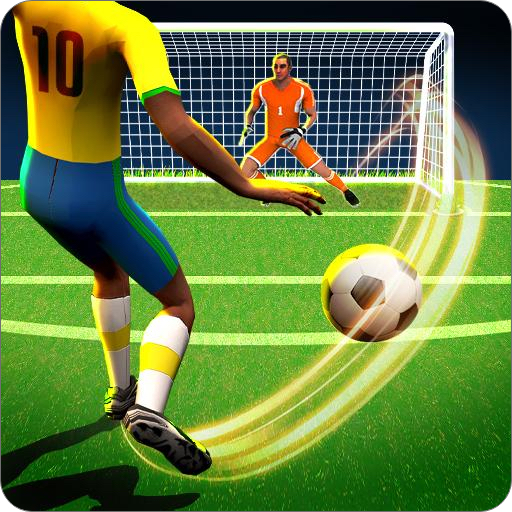 Football Storm Strike
Football Storm Strike is a highly engaging top soccer game that challenges players to use their scoring ability to win against their opponents.
You can pick from four different game types in the game: practice, tournament, two-player, and playing with a friend. You can pick from four modes. In each game, you can play as either a striker or a goalkeeper.
There is no way to see the goal in tournament mode, so you have to play by chance. The ball can be anywhere on the field. Try to get as many points as you can in the time you have.
In practice mode, all you do is try to score goals and kick the ball around. When you shoot, you have to figure out where the ball is going and turn it to get past the goalie.
Two-player mode: invite a friend, and the game will go on until five goals are made. The winner is the first person to score.
Play with a friend. You can see how good your friends are at soccer. Show that you can win.
Now is the time to work on your soccer skills and show that you are a soccer champion. Have a great time!
How To Play
Use the mouse to participate in the game
Related games: