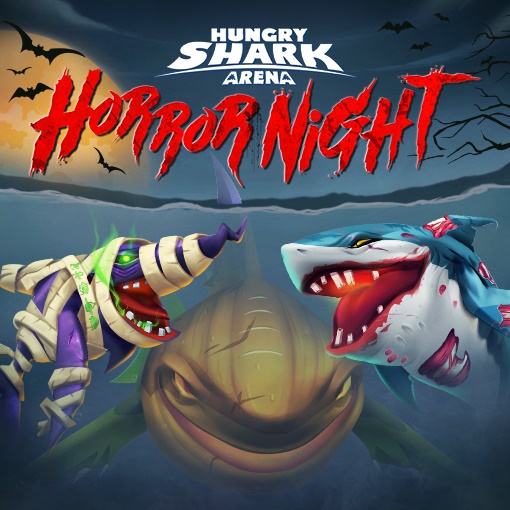 Hungry Shark Arena Horror Night
Hungry Shark Arena Horror Night is a scarier version of Hungry Shark Arena for Halloween, with scarier costumes. As the protagonist, you are now in the middle of this story. In this underwater game, you have to eat other fish to get bigger and bigger. Let's see if you can become the big fish and stay alive in this exciting and scary arena.
Hungry Shark Arena Horror Night was made by Ubisoft.
How to play
After the 20 players are dropped into the water, use the mouse to move your shark through the water. Make sure to eat smaller fish than you, which will make you bigger and earn you points while you try to beat the other players. You won't get hurt if you try to consume something you can't, unlike your opponents. You can always see how much you've grown by looking at the number on top of your fish. To further improve your character, you may use the in-game coins earned from victories to purchase cosmetic items and perks from the shop. Have fun!