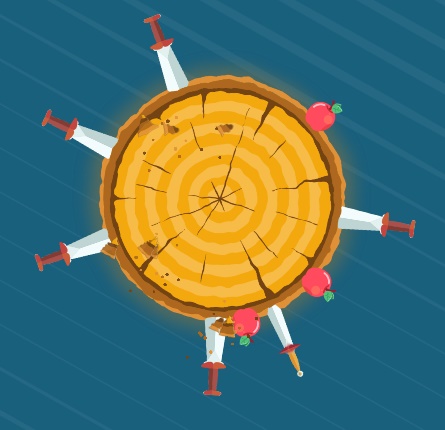 Knife Hit
In Knife Hit, you have to pick up a certain number of knives to hit the rotating target with your throwing knives. Make sure the knives don't glance off or else, it will be the end of the game. So look carefully and react quickly to hit the object you need.
This version is made by Kyriakos Farris that was inspired by the game from Ketchapp.
Gameplay features:
Increasing challenge in each level
Endless gameplay
Apples to hit and work as a scoring system
Cool sound effects
Smooth knife physics
The game is playable in fullscreen
How To Play
Use left mouse button to throw the knife.