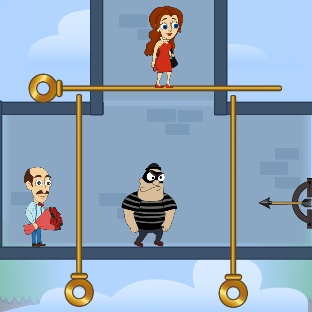 Love Pins
Discover this tender love story in Love Pins. This is a cute puzzle game where you must pull the pins in the right order and bring the boy and the girl together, while avoiding the burlgar. Are you ready to win back love? Let's get started!
Developer
YAD.Com developed this game.
Release Date
June 17, 2020
The game features:
Live an adventure full of love.
Gather a couple of living lovers.
Annihilate all your enemies.
Remove barriers in the right order.
Solve dozens of complex puzzles
As the game progresses, the difficulty will increase.
How To Play
You can play this game with your mouse.