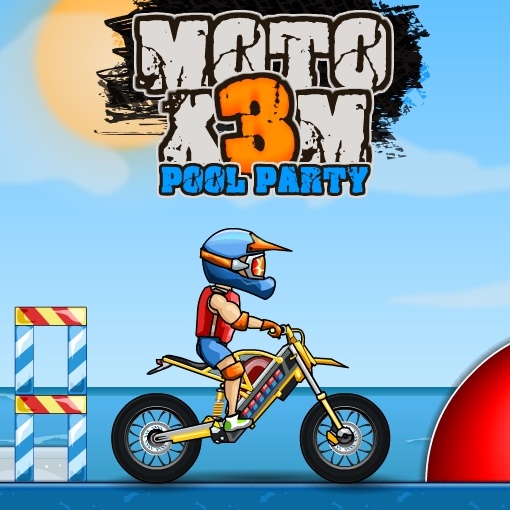 Moto X3M: Pool Party
Moto X3M 5: Pool Party is a summer-themed bike racing game for those who enjoy biking. There are 22 exciting new challenges in this fifth part of Moto X3M, making it the most popular racing game among all. Discover all-new challenges on your bike as you ride through pools and beaches.
Developer
Moto X3M: Pool Party was created by MadPuffers.They've also developed some excellent basketball and soccer games.
How to play
Control the bike with the WASD keys. Explosives, spikes, long falls, and many other hazards await you in this daring biker adventure. Put on your helmet and start your engines if you are willing to overcome 22 levels of obstacles. Keep your momentum going when climbing steep parts of the track. You can earn points by performing stunts while you're in the air. You don't like the way your biker looks? There are three different bikers to choose from. In terms of biking skills, they are all equal, so it is a matter of aesthetic preference. In front of an excited crowd, your looks won't matter much. Watch them flip and jump at top speed as you flip and jump at your top speed. Have fun!