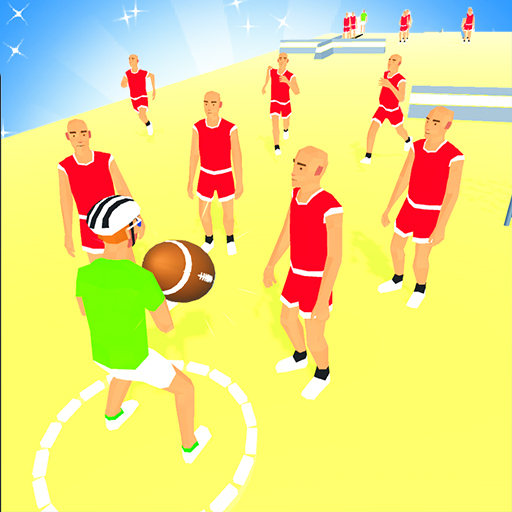 Rugby 2021
Rugby 2021 is a sports game related to rugby. In this game, you will compete with the red team. Your team members will be the green stickmen. At the beginning of the game, your task is to control the characters on your team by passing the ball to each other, dodging the opponents of the red team to the finish line, and throwing the ball as far as possible. The farther the ball goes, the higher your score will be. After sending the ball to the finish line, your team will win, and you will advance to the next qualifying round to play against stronger teams.
To win against the opponent. You have to pass the ball in the right position to the team members, and then the members will take turns passing the ball to the last person at the finish line. Remember not to pass the ball to the opponent or pass the ball out of the playing field, or you will lose the game. Now join the game and become the best football team in the league. Good luck!
How To Play
Use the left mouse button to control the characters on your green team. Left-click to pass and throw the ball to teammates.