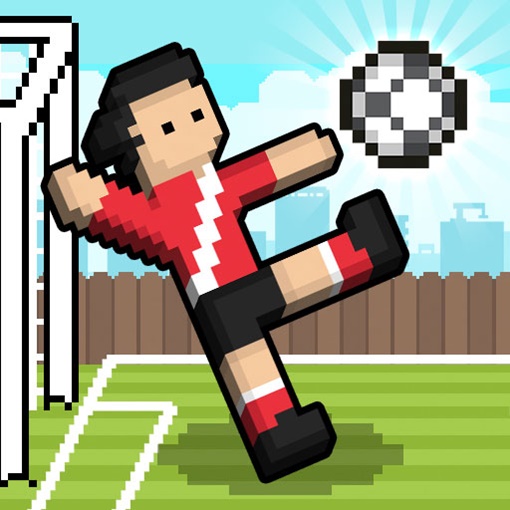 Soccer Random
Enjoy some exciting matches with your friend in this amazing one-button soccer game, Soccer Random. Inspired by Rooftop Snipers and Getaway Shootout, this game lets you play soccer like never before. Real-life football players run, jump, kick, and head the ball into the goal.
How to play
You might think soccer is a hard game, but that's not true at all. You can practice against the computer or a friend in this multiplayer game. Use the same button to leap and kick the ball, but act at the appropriate moment to hit your rival's goal. Be careful where you aim your hit, and try not to kick a goal into your own goalpost. You won't be moving the characters around. When you jump, your characters will move that way.
The first player to score five goals wins the match, so don't simply stand there and start leaping around. Every time a goal is scored, the seasons, setting, balls, and goalposts all change. So, you can have fun playing in a lot of different places. Don't forget that each setting has its own challenges, like sliding on the snow in the winter setting. Are you able to win this match just by jumping and dashing into opponents? Have fun!