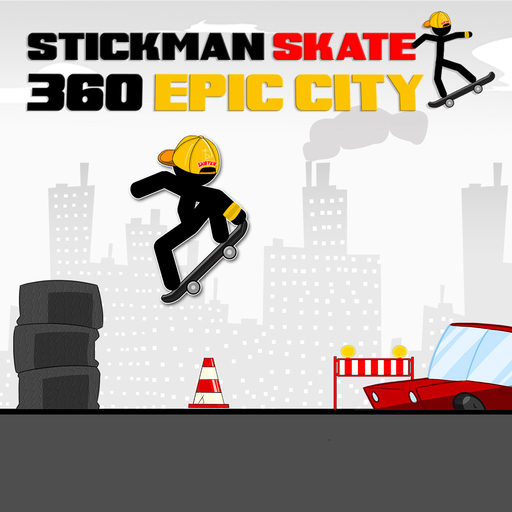 Stickman Skate 360 Epic City
Stickman Skate 360 Epic City is a very unique street skate sports game where you will practice your skateboarding skills on crowded streets. In this game, you will play as Stickman, participating in a street skate competition with other players. All will start together at the starting line after the signal is raised. All will speed up to overcome the obstacles on the road, perform beautiful skateboarding skills, and seize the opportunity to accelerate past the opponent. The player who wins the contest The winner will get a ticket to advance to the next round. How many rounds will you win? Join now and discover your limits.
You can participate in some other attractive sports games such as Basket Puzzle and Wrestle Bros. Join now and don't miss any exciting games on our website!
How To Play
Use right arrow key to Speed Up
Press the up arrow key to make jumps