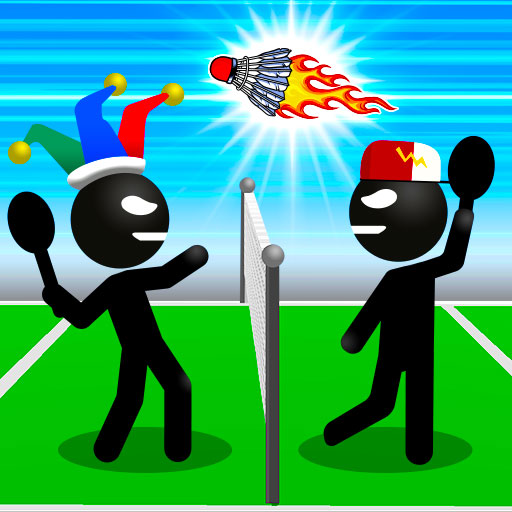 Stickman Sports Badminton
Stickman Sports Badminton is a game that simulates the sports of badminton. There are two player modes for you to choose from. It has single-player and double-player modes. You can play with your friends in this game. The game will give you a fun badminton experience. You will participate in the competition with your opponent. Both will start hitting badminton back and forth; whoever scores six points first will win.
To score points before your opponent, you must hit the badminton player to fall into the opponent's court so that the opponent cannot block. At this point, you will score one point. Keep going until one side scores six points. The game will end, and the person who scores six points will be the winner and win a ticket to the next round. Join the game now and become the champion in this badminton game. Good luck!
How To Play
1 player mode:
Use the arrow keys to move.

Press the S key to use the racket.
2-player mode
Player 1:
Press the M key to use the racket.

Use the arrow keys to move.
Player 2: