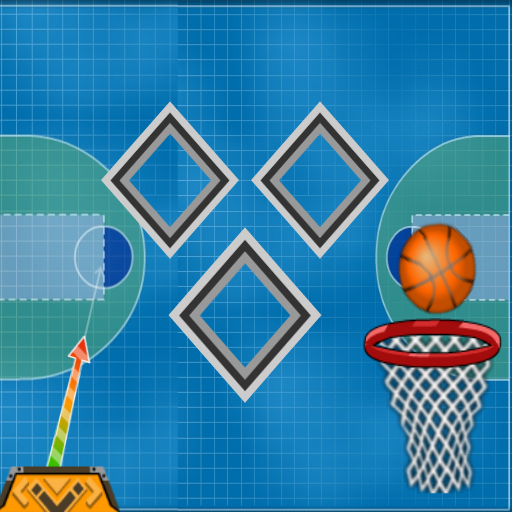 Basketball Dare Level Pack
Basketball Dare Level Pack is a fun sports and puzzle game in which you will find ways to successfully get the ball into the basket to complete each level.
Test your skills by making many accurate dunks. The game has more than 40 different levels, and the difficulty of the game will increase with each stage. Your goal in this game is to accurately predict the power and angle needed to successfully throw the ball into the basket in one shot, completing each level of the game. For each level, you will only have one throw. You will move to the next level when you complete the previous level. Concentrate and calculate the trajectory of the ball to successfully put it into the basket. Don't hesitate to join the game and conquer all the levels in this game. After participating in the game, don't forget to leave a comment to let us know what the highest level you passed was in one game! Good luck!
If you love games, then you can enjoy many other sports games in our sports games collection. Join now and don't miss out.
How To Play
Hold and drag the left mouse button to aim the throw, then release the mouse to make an accurate throw into the basket.
Related games: