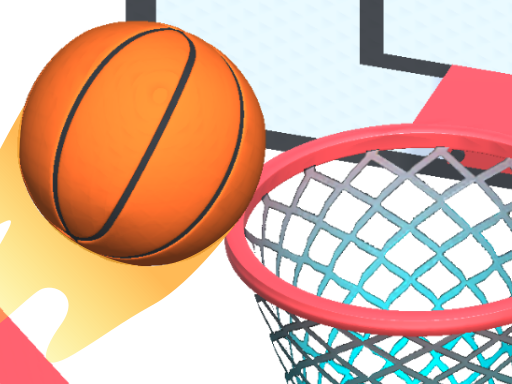 Dunk Legend
Dunk Legend is an all-new basketball game where you can put your best dunks to the test across a variety of challenging stages. To progress through the game, you'll need to learn how to accurately aim, calculate the ball's trajectory and direction, and make precise shots into the basket. A set sum of money will be awarded for each successful toss. The game gets progressively harder as you progress through the levels. Because of this, your score will fluctuate between rounds. The higher your score, the more challenging the level. How far can you get in this challenging sports game? Keep in mind that if you miss a throw, you'll have to start over. This calls for precise angling and shooting.
If you're a fan of basketball, you may also try your hand at Basketball Simulator 3D, BasketBros,... join now!
How To Play
You can fire the ball by dragging the mouse.