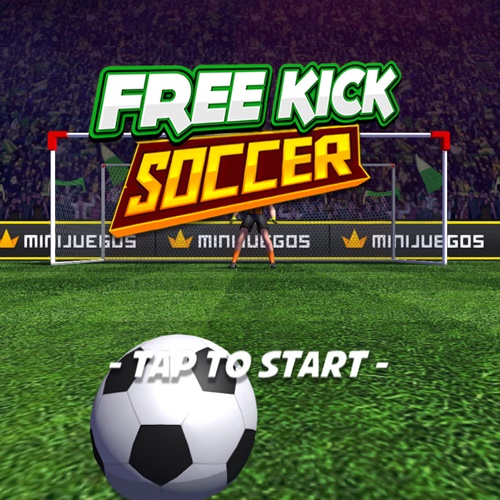 Free Kick Soccer
Make your name shine in the hall of fame alongside the famous soccer players when you play Free Kick Soccer and show off your skills on the field. In this game, your goal is to score as many goals as possible in 10 shots.
In each of the shots, you need to use your mouse to set the angle, elevation, curvature and force of the shot. Adjust the settings carefully or the ball will be caught by the goalkeeper of the defending team.
As you advance in the game, some players of the defending team will line up and form a wall in front of you, and it will be harder to score a goal. Before the timer expires, make as many free throws as you can to beat your previous best and earn points for accuracy. Can you proudly lift the trophy for your team at the end?
How To Play
Use your mouse to swipe forward and kick the ball. After kicking, swipe left / right to control the curve of the ball.