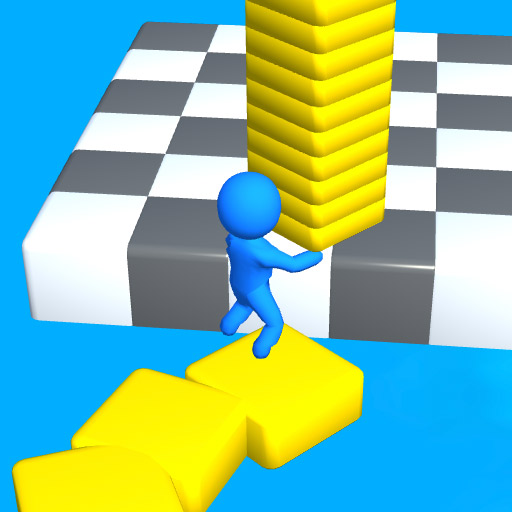 Stacky Run
Stacky Run is a fun running game where you guide a stickman to the finish line by collecting bricks and building bridges. The game has bright, high-quality 3D pictures that give you the best possible experience. At the start of the game, yellow bricks are spread out on small islands in front of you on the screen. Your job is to gather bricks and build bridges between small islands so you can get to the end of the game fast. You and some other people will feel the same pain. Whoever comes in first gets a pass to the next round.
If you want to make it to the end without drowning, you'd better make sure you have enough bricks to make it across the islands. Pay attention and amass enough bricks to reach the other side of the water.
You can also check out the following games if you're looking for some additional entertainment: We have various games available on our website, such as Gravity Soccer 3, Beach Volleyball, etc. Don't miss out - sign up now!
How To Play