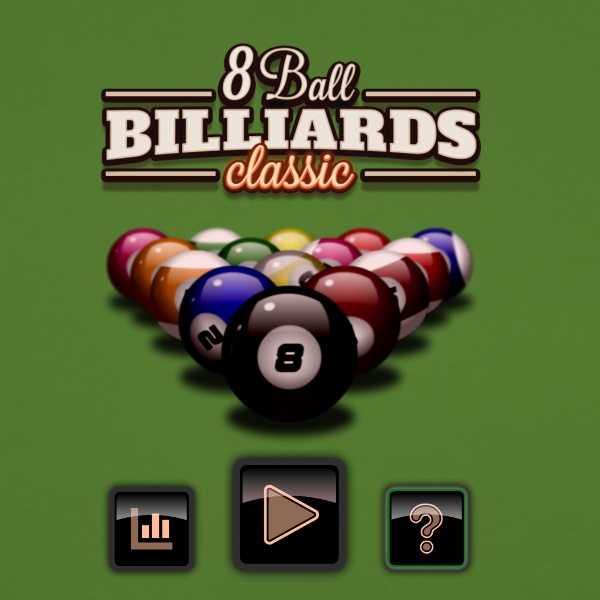 8 Ball Billiards Classic
8 Ball Billiards Classic is a top-down pool game where you can play against the computer or against other people. In this classic version of 8-ball pool, you can practice your skills. Compete against the computer or your friend to see who can sink all of their balls first, then the black 8-ball. Keep sinking all your balls until a winner is chosen.
How to Play
The online pool game 8 Ball Billiards Classic came out in April 2018 and follows the rules of the real game of 8-ball billiards. You must pocket all striped or solid-colored balls. The goal of the game is to sink all of the numbered balls in the order given to you, based on which ball is potted first. If you were able to get all of your balls off the table, you can now put the black eight ball in any pocket you want. But keep in mind that you will lose the game right away if you pocket the eight ball before you have taken out all the other balls. Think about that when you're trying to hit the other balls.
The controls are easy: just click and drag to find the right amount of force, then line up the angle with the ball that looks easiest to sink. Don't forget that this is pool, so don't pot the 8-ball until you've potted all your other balls.
Check out our collection of pool games for more cue-based games. 8 Ball Pool and Pool Club are two other popular games in this genre. If you want to play online multiplayer pool, try Trz Pool.